SD Branch of NLPM
Welcome to The SD Branch of NLPM
We welcome you to our website!
The SD League of Postmasters has established this site to keep our members informed of State and National issues. Feel free to browse our pages and links. Drop us an e-mail!
The National League of Postmasters has served Postmasters for more than 100 years, and we are the only organization founded by Postmasters. Our founder, Oscar Pogue, worked tirelessly to ensure that Postmasters receive civil service protection under the law—something that we take for granted. That same commitment to the welfare of Postmasters, OICs, PMRs and EAS employees continues today, as the LEAGUE represents all its members through alliance with officials of the U.S. Postal Service and members of Congress on Capitol Hill.
The Branch everyone wants to belong to...
State Convention, National Convention, Washington Forum, Area Conference/Forum, Mini-Meetings, Postmaster Networking...just some of the fantastic help available through the League! Call a neighboring postmaster any time you need help or have a question...We are here for YOU!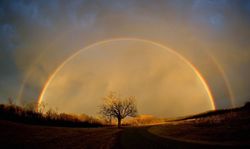 Executive Board Members
President: Arla Patterson, Martin
Exec. Vice-President: Jo Manke-Rodgers, Murdo
Vice-President: Dena Buchholz, Wanblee
Vice-President: Carla Zuhlsdorf, Box Elder
Vice-President: Diane Hieb, Presho
Vice-President: Colleen Rounds, Union Center
Secretary: Judith Hunt, Rosebud
Treasurer: Syndi Holloman, Harrisburg
President Retirees: Marj Adams, Newell
Retiree Exec. Vice President: Dennis Raml
Retiree Vice President: Beverly Eide, Nisland
Retiree Vice President: Ellie Cotton
Sec. / Treas.: Bonnie Lange, Sturgis
Past President: Mary Boydston, New Underwood (retired)
Editor: Carla Zuhlsdorf, Box Elder
Branch Contact Information
Links to Other Sites